The first step in helping children on the path towards lifelong reading is to give them spaces where they feel comfortable expoloring books on their terms.  Quarx, Brodart's newest children's furniture line, supports that very purpose – it helps make learning fun!
Quarx is a line of flexible furnishings designed specifically for young readers.  This innovative collection incorporates all of the characteristics of effective children's furniture:
Flexibility
Scalability
Options  for tailoring form & function
An inviting presence

Fun, vibrant colors
Areas for play  & elements that encourage interaction
Integrated seating & reading surfaces
Display & storage shelving options that promote engagment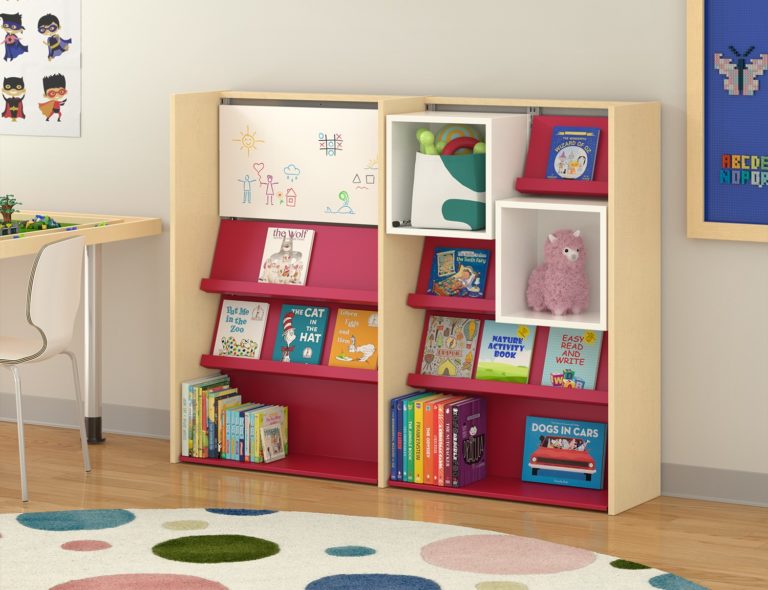 Quarx adds flexibility, functionality and fun to any library by utilizing interchangeable components within a starter/adder shelving system. 
Components include:
Display & Storage shelves
Showcase boxes
Activity panels
Whiteboards
Tackboards
Slatwalls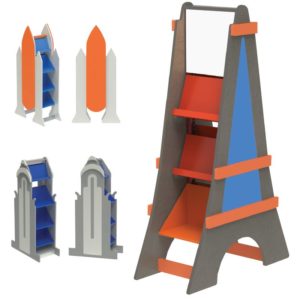 A range of stand alone display shelving options grab attention and encourage self-guided exploration!
Quarx Interactive Furniture selections are designed to inspire the joy of literacy and spark children's imaginations even before they open a book!
Interactive furniture includes:
Helicopter (shown)
Train
Bulldozer
House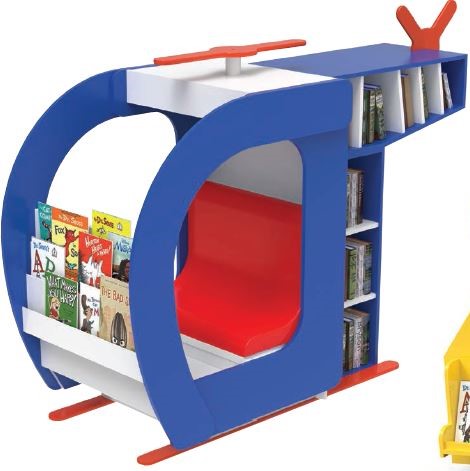 Visit Brodart Contract Furniture to see the full Quarx line.  
Or contact our Design and Furniture Specialist, Janelle Bossuot to see how Quarx could be incorporated into your library!