We help you cultivate curiosity!
Educational Furnishings is dedicated to helping libraries and other learning facilities create spaces that cultivate curiosity. Much like farms that need fertile fields to grow the food we need, our brains and bodies thrive in environments that are fertile for learning.
Library facilities with intelligent design and implemented with attention to detail create these environments where education can thrive and learning is enjoyable.
Our five step process:
Explore
Plan
Design
Quote
Implement
Learn more about our process for developing fantastic spaces, then please call and let's get started.
Creating a wish list or just starting to see what's available for a project that may be down the road? Visit our furniture showroom to gather inspiration and visit our manufacture's sites to see the latest furniture trends and options!

When you are ready to get started with your renovation or new space/addition call us to arrange for your complimentary consultation.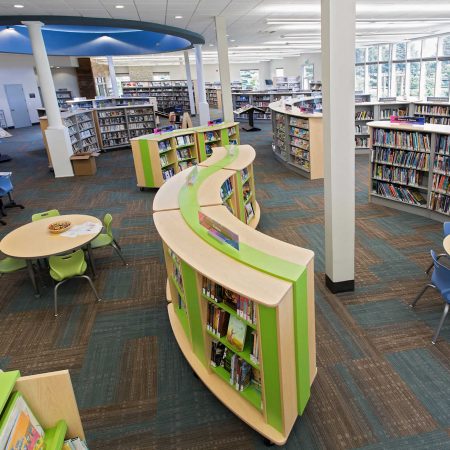 During the planning phase, we'll schedule a complimentary consultation where we'll learn about your specific needs and discuss how we can design your space to meet those needs while taking into consideration your aesthetics, budget and timeframe.
Download our library planning questionnaire, to guide you through the thought process we use with our clients.
Call and speak with the design team, and we can assist you with creating an actionable plan, installation timeframe and budget.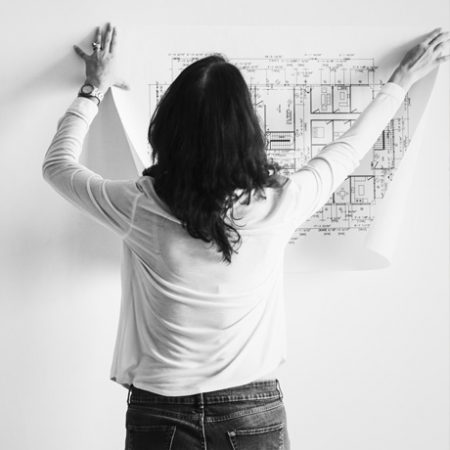 Our in-house design team has over 15 years' experience and we are constantly learning and evolving to stay inline with the latest trends. From inception to completion we offer full-service design and space planning that includes
Offering solutions that will be best for your application
Develop aesthetic vision – traditional vs. modern, bold colors vs. subtle, etc.
Prioritize needs/wants based on budget constraints
The results are 2D & 3D renderings that give you a clear vision of your future library.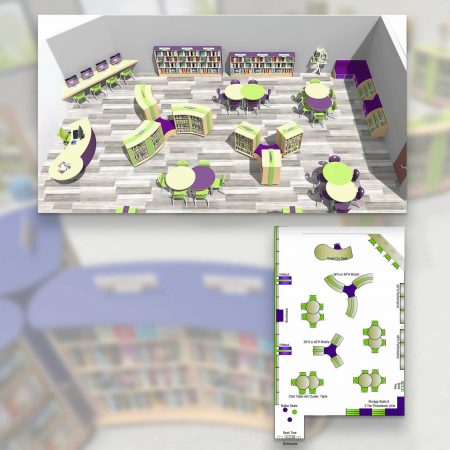 Once your design plan is perfected, we will provide an equipment list and quote for your project.  Shipping and installation service (if needed) costs will be included in the quote as separate line items.
For large projects, we can break your project down into phases, with separate quotes for each phase. This gives you maximum flexibility with planning and budgets.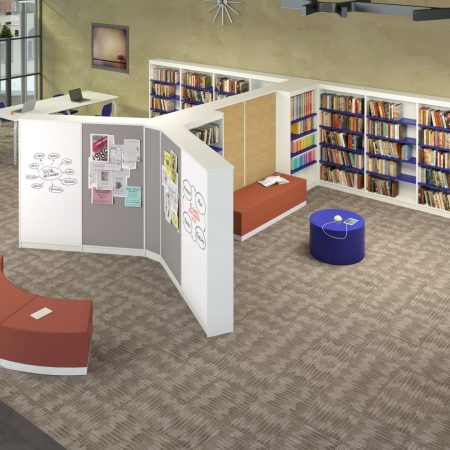 Educational Furnishings has been installing library and school furnishings for over 20 years. You can depend on our factory trained installers for timely, damage-free and professional installation.
Our installers will bring all tools necessary to complete the install.  They will set it up based on the finalized layout.  When the install is complete, we will take all of the shipping/packaging materials with us.  Your new space will be ready to put the books on and utilized!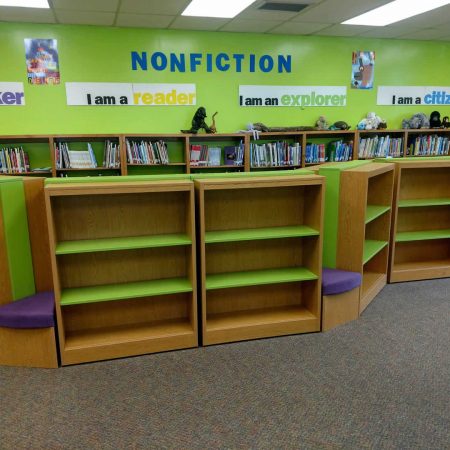 Call us today to get started!